Enrollment for this course has now closed
We're sorry you missed it this round!
Hey mama! Let's chat for a bit.
Like, sit with your coffee and just hang for a sec.
I know where your feelings take you almost daily: down the rabbit hole of "UGH!"
You know what to do, but you can't seem to do it. You're exhausted but can't seem to get to sleep at night. You'd love some help and support, but it feels like you shouldn't need it. It seems like you should have it all together.
So why do you still feel like you need something more? And why in the world can't you figure out what that "something" is!?
The dishes and laundry pile up on a daily basis. You get up early, but are late for everything. You've canceled on dinner with your friends more times than you care to admit. And good Lord – the guilt that goes along with all of this can be crushing. You've almost accepted that surviving motherhood is the best you can hope for.
But you also have this little voice that says that can't possibly be true…can it?
Girl – it can be so much more. Your motherhood can be joyful, unburdened, truly satisfying, and full of confidence! We're not talking about making your life look like Instagram. We mean that your life and family can be messy and real AND you can experience the kind of motherhood that empowers you instead of imprisons you.
The Made for This Mom program helps you Identify the source of the weight You're feeling so you can savor your mom life, rather than wish it away.
You'll gain an aerial view of your motherhood so you can become the confident, flourishing mom you're meant to be.
Hold up – what does that mean?
It means you can look at what's going on right now, figure out what's working and what's not and then change some things up so that more is working in your favor than against you. You can shine in this mom life!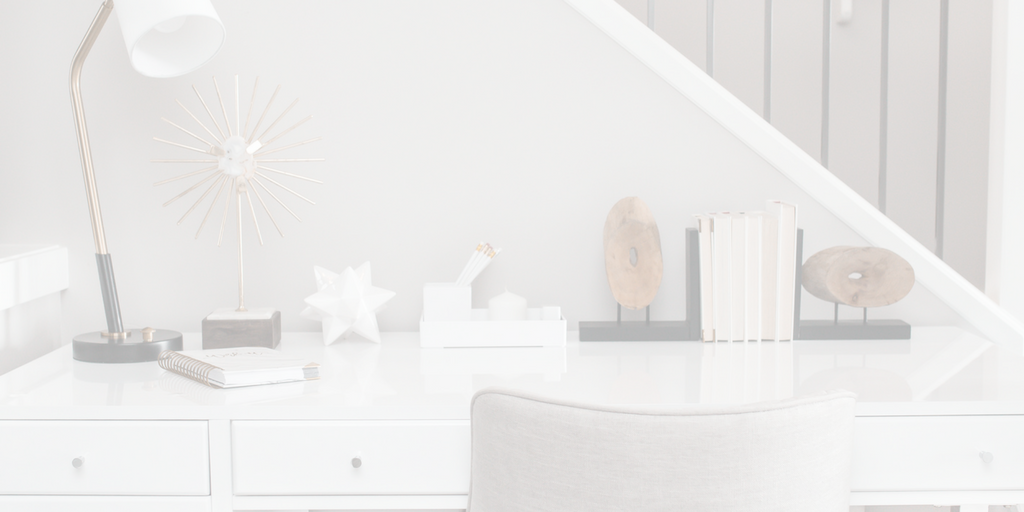 We designed this program to get you out of survival mode and find the ways that you can thrive! We want to show you that you can live on purpose, day in and day out and create space for motherhood to be a beautiful journey.
You just need a little breathing room, a different perspective and enough clarity to rock it.
You know the answers are inside of you, we just help to bring them to the surface so you can be reborn as the mom you soooo want to be!
We believe that you were uniquely created to be the mother of your children and no one can do it the way you can.
That mom is in there. Let's find her.
Now the ideal scenario would be that we would come to your house, hang out and sip coffee together for a few days and really dig deep into what you're feeling and how it can change.
Since that's not entirely practical, we made it into a digital version of that instead!
What do you get when you sign up for Made for this Mom?
PLUS, you get access to previous live Q&A group call recordings. SEVEN extra calls to listen to with heaps of encouragement, support and tips for getting your mom life under control.
So who are these experts?
KENDRA HENNESSY
Kendra is a strategist and home management expert, and the head mom encourager at Mother like a Boss. She is the founder of the #homemakerish movement whose mission is to redefine homemaking in the 21st century through better routines, systems, mindset shifts and embracing imperfection. She lives in upstate NY with her husband Adam and their two spunky kiddos, Ava and Everett. Kendra is a Girl Scout co-leader, a podcast and audiobook lover and a coffee junkie. She loves helping moms gain confidence in their houses so they can spend time enjoying their homes.
ALLIE CASAZZA
Allie is married to the boy she sat next to in seventh grade algebra class, and mom to their four kids. She's a writer and the creator of Your Uncluttered Home- an online decluttering course that earned her global attention for her philosophy of simple motherhood. Allie has been featured on Good Morning America, The TODAY Show, The Jenny McCarthy Show, ABC News and other popular media.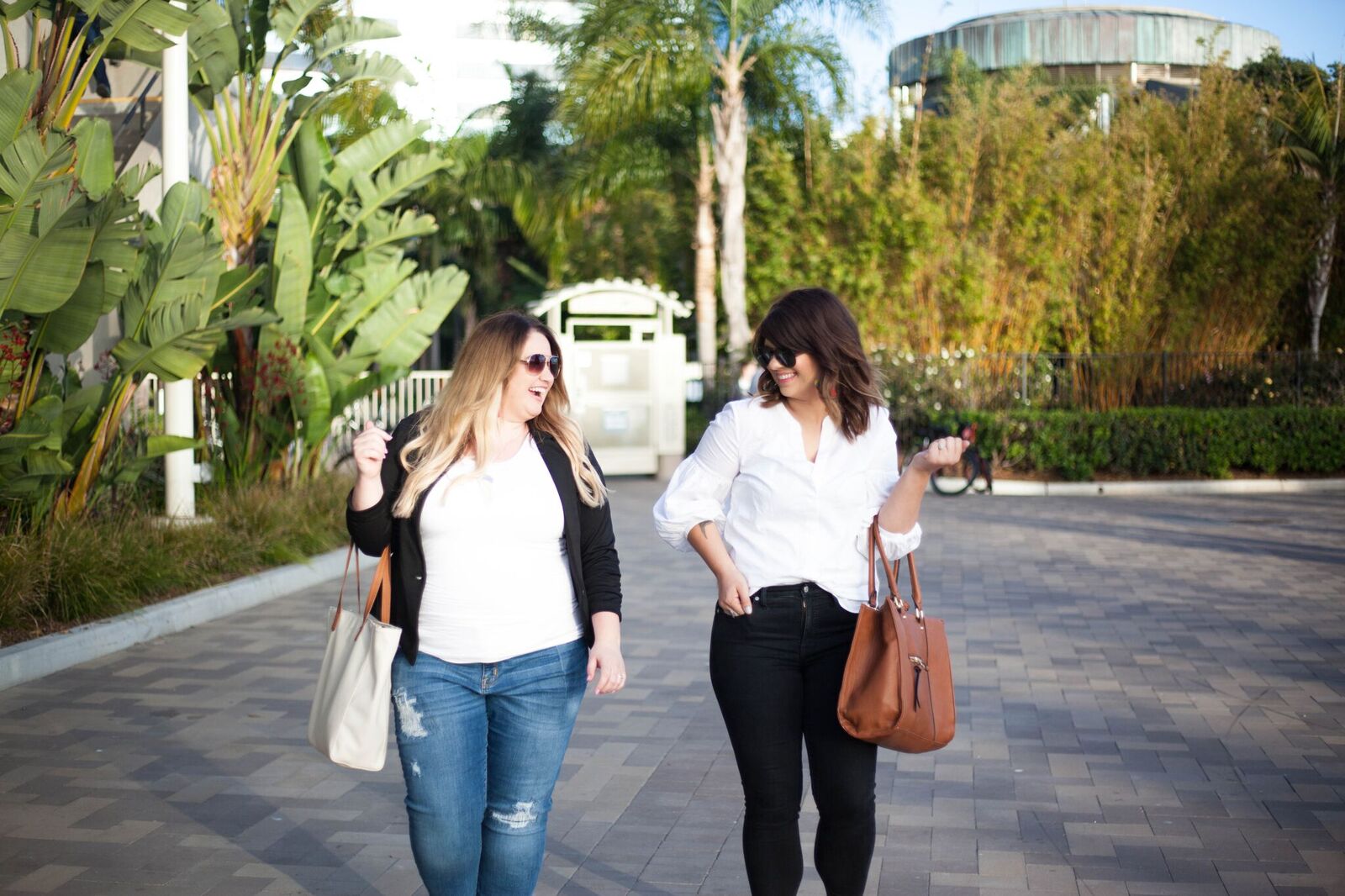 We met over a year ago and it was love at first conversation. Our products and missions were completely in line with one another. Out of the friendship came Rock Yo' Mom Life, a collaboration of both of our businesses and missions. We're great alone, but amazing together. What started off as a simple workshop has turned into a full-fledge side business with a passion for helping moms live their best lives. We believe in abundant motherhood. We believe in living your best life. We believe that you were made for this, mama.
Made For This Mom gives you a total life overhaul by taking you through specific steps in each section of the program:
SECTION 01:
We start with that oh-so-needed perspective shift. We address things like your expectations versus your reality and taking ownership of the life you have. This is how we set you up for real change and action to take place as we move through the rest of the program.
SECTION 02:
Next, we focus on habits and routines. Habits are things you do without thinking- they're behavioral, they're learned- and they can be changed all the time (ex: quitting smoking, losing weight… all happen because you changed your habits).
We empower you how to use the power of habit already cemented in your life to HELP you not HURT you. Changing your habits can be really overwhelming and bring change that doesn't last.
We want you to create a life around the habits you already have, which will then help you more naturally change your habits over time. This is why the most effective way to quit smoking is to deal with the habit (oral fixation), so chewing gum helps a ton of smokers quit because you're just shifting a habit with your mouth you already have.
When you enroll in Made For This Mom, we give you a ton of simple, habit-centric shifts that bring real, lasting change because they're not hard for you to make.
A couple examples of every-mom problems we solve like this in Made For This Mom:
Your family walks in the door, kicks their shoes off, and leaves them there, right in the way. You have a shoe shelf! Why does this happen and how do you get your family to stop this?!

You have a two-story house and the constant stream of stuff that belongs upstairs being left downstairs has you banging your head against the wall. Most home "experts" tell you to just get in the habit of taking stuff up with you every trip but that doesn't work! We know what does :)
It's little tips about things like this that have our students mind blown and RAVING about this program!
On top of practical shifts you can make, we dive deep into routines and the way your regular tasks are structured so that things that need to get done are done automatically without a ton of brain calories from you.
SECTION 03:
The next section addresses your physical space- your home. We put a section about home in this program because we know it's integral to your role as a mom, but the purpose of this program is not to get your house in order (we have other courses that do that!). In this section, we deal with the heart and mindset issues of running your home, not the strategies or the systems.
You'll walk away from this section feeling like a BA boss mom who's the CEO of her home and runs it like a Mothuh.
SECTION 04:
Next, we dive into how you're spending your time. We come at your schedule with a perspective of ownership and shifting your mindset.
How do you deal with issues like perfectionism and procrastination when it comes to getting stuff done? We cover that here.
How do you know what belongs in your morning and evening routines? What should go where? We cover that here as well.
How do you align your priorities with how you spend your days? We cover that too.
Anything that you need a mindset shift in when it comes to your time, we guide and empower you through it in this section.
SECTION 05:
Next we get into your relationships. The content in this section is worth the price of the entire program on its own, truly. It is so deep and impactful, and not talked about by us anywhere else.
This is where the deep work takes place and you will begin to see a major shift happening in your life.
Some of the things we dive into are:
Relationship boundaries

How to stop being a mom who yells

How to have fun with your kids

How to create traditions that serve your family

Creating your circle of mom friends

How to say "no"

How to have meaningful conversations with your kids

How to play (because adults forget, and this is SO GOOD for your relationship with your kids!).
This section will guide and empower you to have the kind of relationship with your kids that you truly desire to have. It will give you the keys to relationships and friendships that are deep, meaningful and respectful.
SECTION 06:
Have you ever felt like you forget who you were before you had your kids? Have you ever felt out of touch with who you are as a woman, not just a mom and wife?
This section of Made For This Mom deals with this in a beautiful way.
We dive deep into why you are the most important person in your life, and if that statement confuses you, you're in for a massive mindset shift that will seriously change your life! This section covers everything that has to do with YOU as a person from PPD & PPA to clean eating to self-sabotage to finding inner peace.
SECTION 07:
We wrap up this powerful program by diving deep into the different mom lifestyles.
Are you a stay-at-home mom, a work-at-home mom, or a work-out-of-the-home mom? How can you fully thrive and deeply understand the perks and struggles of your mom lifestyle?
How do you transition from one of those lifestyles to another?
Between the two of us, we have experience in every single mom type. One of us has been each mom type at some point in our lives and we openly share how you can be the happiest, most productive version of yourself no matter which lifestyle you lead.
Tell me, where else can you get this?! Nowhere else, girl. It's AMAZING!
We are committed to showing you how possible these shifts really are.
Throughout the program we will continually show you how we do it.
We aren't "do as I say" ladies – we DO this stuff and it works.
I bought Allie and Kendra's [other] courses together as a bundle. With five kids I was drowning in clutter and overwhelmed with endless housework.
The class content totally changed the way I view homemaking and the stuff I choose to own. I took Allie's course first and purged ALL THE THINGS! We even moved after the purge and it was so easy because we didn't have much stuff.
Then I took Kendra's course to get my cleaning and mom life together. The Facebook groups provide the community support I needed to make such huge life changes. I am very thankful for Allie, Kendra, and the tools they have given me to live my best mom life.
- Anna Reuter
Through all of the above content plus the support you'll have within the private Facebook group, you'll have access to some serious life shifts.
We know what it's like to feel suffocated by this mom life.
But this program will help you identify why you feel that way, how to implement systems and how to change your mindset so that life starts to look amazing everyday.
Hear what Micah has to say about Made For This Mom
Have you ever started something and not finished it?
Have you ever spent money on something and felt like you wasted it?
Here's why you're NOT going to do that with this program:
You have what it takes to finish this. It's in you, and we will bring it out of you through encouragement, community, and uncovering the drive you naturally have to excel at this motherhood thing.
 
You will be given the right tools. The content in this program is pointed and flexible so you can take it and apply it easily to YOUR life.
 
There is no reason this won't work for you. If you're willing to put the work in, we will meet you halfway. We are your guides, the course is the tool, and with that, you are set up for SUCCESS.
 
This isn't like buying an expensive dress for an upcoming event. This program is transformative for your family because it's transformative for you. We know your heart and drive are based on your family, and that will get you moving and taking action!
What we really want to help you do: Expose the lie that motherhood has to be a constant struggle.
Yup – That. Is. A. Lie.
But listen - there are still gonna be days when it's pouring rain outside and your kids ask for a million snacks and tell you how bored they are about 436 times.
That part isn't going to go away. But how you look at it will change. Instead of being annoyed out of your skull, we'll help you find a way to reframe it and make it fun.
Isn't that the kind of mom you always
imagined you'd be?
Now, we know there are a million ways to "excuse-make" your way out of this.
But girl – this isn't a dinner party with your least favorite people. (Because totally excuse yourself from that and stay home to watch every last rerun of The Office.)
We all have moments (or days or weeks…) when we feel like there's never enough time or money, or we shouldn't spend it on ourselves, or that it just won't work for me…but if you've read this far – you know you want something to change.
We don't want you to keep treading water trying to figure out how to do that.
Let us throw you a rope to hold onto. (Or even better – one of those giant swan rafts, because those are just fun!)
How often do we walk into Target for Lysol...
and walk out an hour later with a porcelain owl figurine and a pair of boots? So fun in the moment, not so fun later.
Skip the binge trip to Target and put your money toward something that is going to transform your entire family. Unlike the owl figurine purchase, this will give you a lifelong return on your investment.
So what will happen after you buy?
ONE
Enroll in Made For This Mom through our secure order form.
You can pay in full or choose the convenient payment plan option.
Our secure order form makes it easy to enroll and get started right away!
TWO
You're taken to a special thank you page with all the details (an email, too!)
We want you to feel like you have everything you need, so you'll get all the details, links and even a walkthrough video to help you feel secure.
THREE
Get instant access to the course and Facebook group for you can get started right away!
You can get started immediately after logging in. You'll also be able to join the private Facebook group which will be full of other moms ready to jump in to support and encourage one another.
FAQ
We know you probably have some great questions and we want to make sure you have all the As to your Qs before jumping into this program.
Is this a coaching program?
No. This is a self-paced online course. There is a Facebook group for added support from other mamas, as well as Allie & Kendra. There are also 3 live calls that happen inside the Facebook group over 3 months. This gives even more support and accountability. You also have access to the replay recordings + all past calls as well.
How is this different from your other courses and programs?
How this program differs from our courses, Your Uncluttered Home & Homemakerish U:
Our separate courses are about decluttering and cleaning routines. They speak to one small aspect of your role as a mom and homemaker. They give straightforward strategies to help you get control of your home. They have nothing to do with who you are as a mother.
In contrast, Made For This Mom is a deep dive into who you are as a woman and a mother, as well as the many struggles and issues you face every day and in different seasons of life. It's a fantastic complement to our other courses!
Do you offer refunds?
We understand that sometimes, things just aren't the right fit. Because of that, we offer a 14 day full refund. To get a refund, all you'd need to do is send us an email and our assistant will handle it within 48 hours. No questions asked.
How long do I have access to the course?
How about a lifetime? You will always have access to the course material and to any updates or improvements we make to it, at no extra charge to you. The live aspect of the program is 3 months and includes (at least) 3 live calls in the Facebook group. You will have access to those replays inside the group and the course platform.
Why so expensive? I'm not sure I can afford this right now.
We totally understand that it can be scary to invest in yourself, truly we do. This is why we offer a payment plan - to reach as many mamas as possible. The reason we opted against a full-fledged coaching program, is because we wanted to keep this program as affordable as possible. We have done and always do everything we can to make our work as affordable, and deeply impactful as we possibly can. We are on YOUR team.
Will there be opportunity to enroll again in the future?
We only offer enrollment once a year. Right now, it is offered at this price, but we plan to increase it soon to match the value.
What if I'm still not sure?
Mama, we are here for you. We want you to make an informed decision. Email us at hello@rockyomomlife.com and we will get back to you as soon as we can with our honest answers.